Charles Maier, Leverett Saltonstall Research Professor of History at Harvard University and resident faculty member of the Minda de Gunzburg Center for European Studies.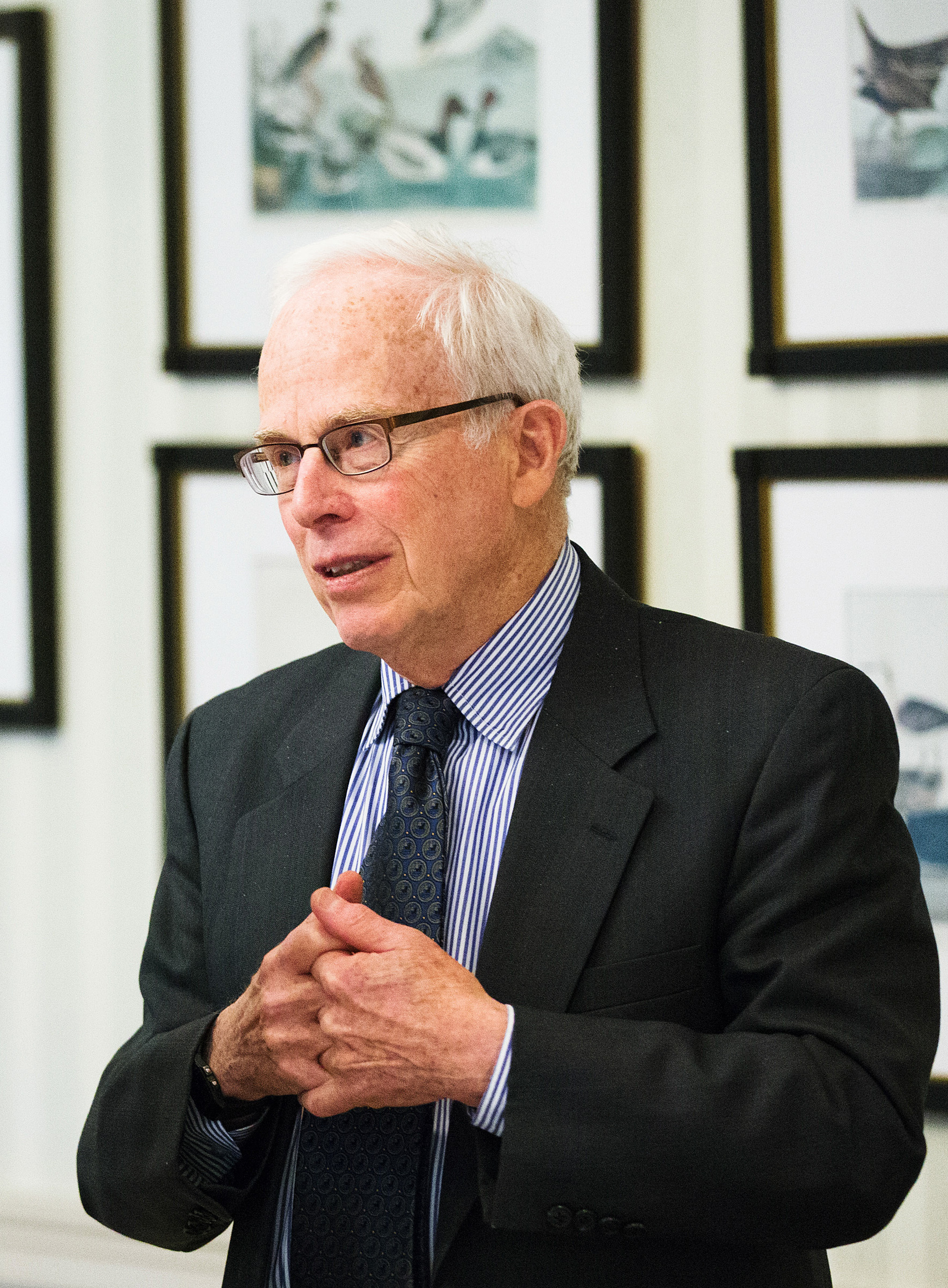 From his perspective as a historian, Charles Maier takes a sober view of Russia's ongoing aggression, viewing the current war as the "acceleration of a rather long, depressing period" of regional conflicts, rather than an aberration. "The apparently calm era that we had until recently is coming to an end," he said, citing "scenes of violence throughout the world."
The current conflict has many precedents, said Maier. Throughout history, "there are periods when Russia has crushed independence movements on its periphery, sometimes taking advantage of social and ethnic divisions. He cited the January Uprising of 1863, when Poland unsuccessfully revolted against Russian control. "Western Europe looked on sadly, and it was suppressed," he concluded. In 1939-40 the Soviets moved against Poland, Finland, and reincorporated the Baltic states and installed satellite regimes in Eastern Europe after 1945. "Russia itself, regardless of regime, oscillates through eras of reform and 'Westernization' and autocracy."
"This is not just a European story. It is a story about the global balance of power."

What has been unusual for Europe as a whole, the historian continued, has been the previous 75 years without interstate war. "Western Europe has enjoyed an extraordinary era," Maier said. "This is the first war of conquest involving territory in Europe since 1939. For more than a decade it has also been a period of democratic development for Ukraine, which confirmed its aspirations for European alignment with the Maidan Revolution. The issue of NATO gave Putin his pretext for trying to suppress Ukraine's overall independence."
Ultimately, said Maier, the repercussions of the current war may reconfigure global dynamics. While expressing dismay at what he called "a tragic situation," Maier noted that unless there's an "outright Ukrainian victory," Russia may force a settlement through attrition. However, he added, "the real winner of this war may well be China."
"Russia will be smaller than it was after this war, and it will be more in the shadow of China," he said. In a way, he pointed out, "China's letting Russia do its European work for it. This is not just a European story. It is a story about the global balance of power."