Graduate Student Affiliation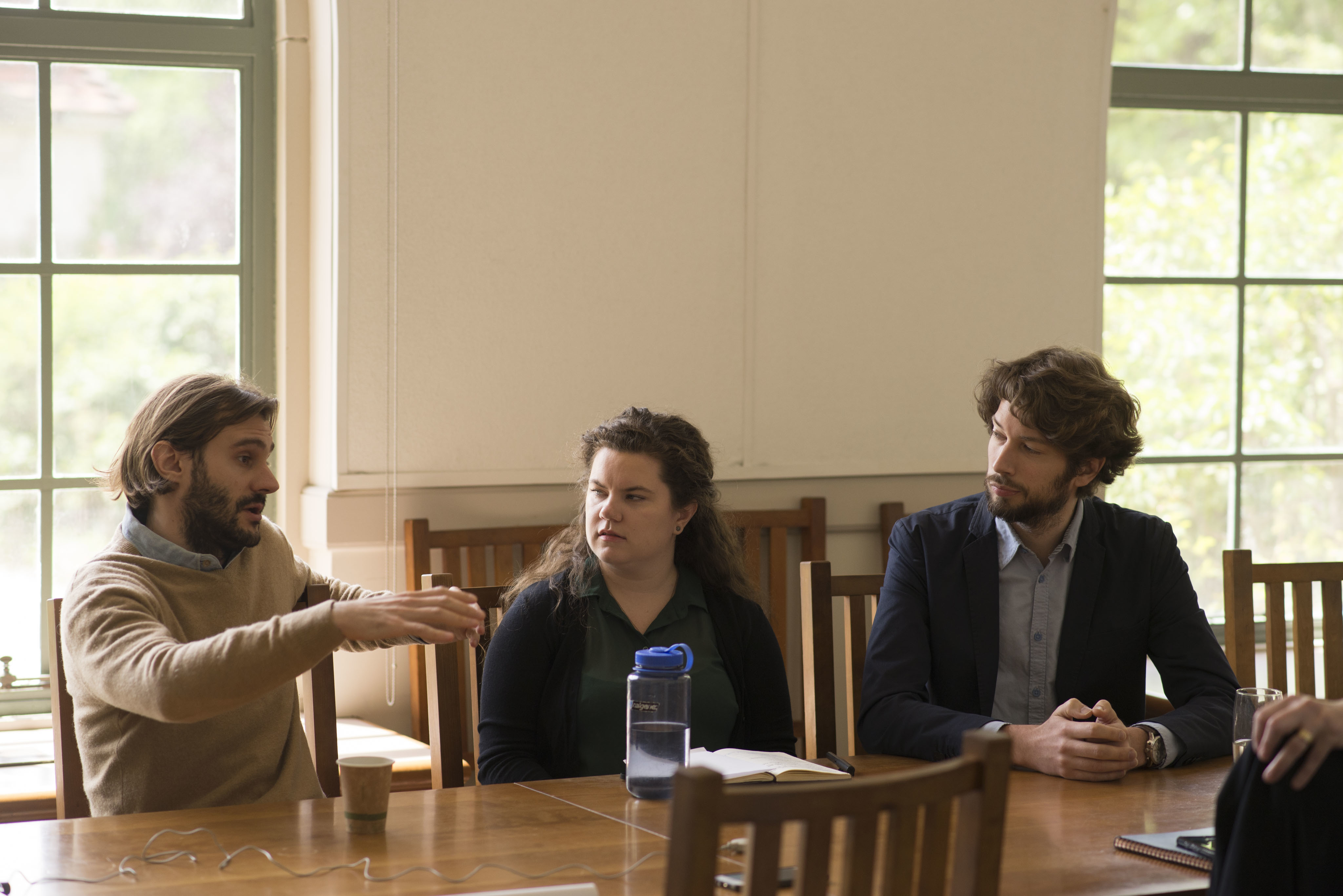 Danilo Mandić, CES Local Affiliate; Colleen Driscoll, CES Graduate Student Affiliate; Jonathan Mijs, CES Graduate Student Affiliate, Graduated Spring 2017

Harvard and MIT graduate students in the Social Sciences and History departments with an interest and research area focus in Europe may apply to be graduate student affiliates of CES. Graduate students are a vital part of the CES community and they are eligible to apply from their first year of graduate school.
Graduate student affiliates enjoy the following benefits:
Participation in the CES Dissertation Workshop to receive feedback from faculty and peers.
Opportunity to sit on the CES Steering Committee and participate in the Center's governance.
Preferential access to invite-only CES events and off-the-record discussions.
Eligibility to request desk space at the Center for up to four semesters.
CES welcomes all first year graduate students to apply for affiliation. Interested candidates should submit the following materials:
Current curriculum vitae (CV)
Cover letter requesting affiliation and describing your current research
One letter of recommendation
The deadline for new applications for the 2017-2018 academic year has passed.
New applications will be accepted in the spring of 2018 for the 2018-2019 academic year. The deadline is Friday, March 2, 2018.
Interested in applying for Graduate Student Affiliation?