Guido Goldman, CES Founding Director and Visionary Europeanist, Dies at Age 83
It is with sadness that we share the news that Guido Goldman, Co-Founding Director alongside Professor Stanley Hoffmann of the Minda de Gunzburg Center for European Studies (CES), died on November 30, 2020 at the age of 83.
Goldman, who had a brilliant mind, was a visionary Europeanist who left an indelible mark on Harvard, the field of European studies, and the partnership between Germany and the United States.
Remembering GMF Founder Guido Goldman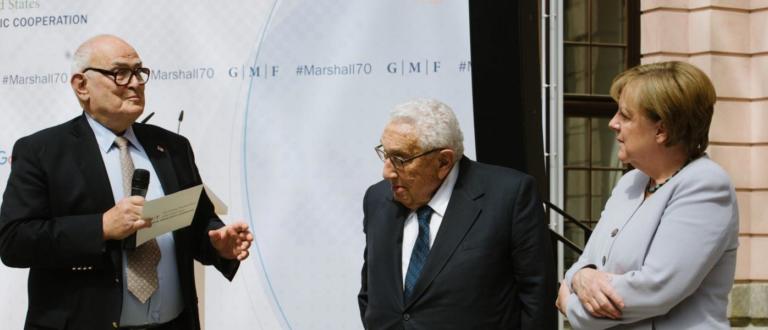 Karen Donfried, President of the German Marshall Fund of the United States, remembers Guido Goldman's contributions to the institution he founded. Donfried also serves as CES Senior Fellow.