The Minda de Gunzburg Center for European Studies (CES) invites you to join us as we launch our 2021-2022 event and seminar series.
This calendar offers a preview of upcoming events. Please check the CES website and upcoming emails for additions over the coming weeks. All events will take place via Zoom, and each event listing will include instructions for pre-registration and access. We hope you will join us for what promises to be a thought-provoking slate of online discussions!
Follow us on Facebook, Twitter, and Instagram @EuropeAtHarvard for news and updates.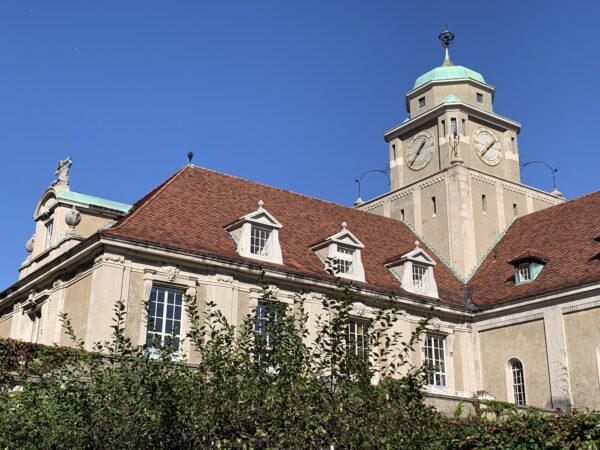 Thursday, September 23, 2021
–
12:00pm - 1:00pm
Tuesday, September 28, 2021

6:00pm - 7:00pm
and
Chair Abigail Modaff – College Fellow in Social Studies, Harvard University; Thesis Workshop Organizer, Minda de Gunzburg Center for European Studies, Harvard UniversityMichael Tworek – Associate, History Department, Harvard University; Thesis Workshop Organizer, Minda de Gunzburg Center for European Studies, Harvard University

12:00pm - 1:15pm
Claudio Morana – Professor of Economics & Director of the Center for European Studies, University of Milano-Bicocca; Visiting Scholar 2022-2023, Minda de Gunzburg Center for European Studies, Harvard University
Chair Hansong Li – Dissertation Workshop Coordinator, Minda de Gunzburg Center for European Studies, Harvard University

1:00pm - 2:00pm
Amy Chester – Managing Director, Rebuild By Design
Eleni Myrivili – Senior Advisor for Resilience and Sustainability, City of Athens
Chair Nicolas Prevelakis – Associate Senior Lecturer on Social Studies & Assistant Director of Curricular Development, Center for Hellenic Studies, Harvard University; Faculty Associate & Seminar Co-chair, Minda de Gunzburg Center for European Studies, Harvard University
Wednesday, October 6, 2021

12:00pm - 1:30pm
Anja Bierwirth – Head of Research Unit Urban Transitions, Energy, Transport and Climate Policy, Wuppertal Institute for Climate, Environment and Energy
Introduction by Elaine Papoulias – Executive Director, Minda de Gunzburg Center for European Studies, Harvard University
Chair Sabine von Mering – Director, Center for German and European Studies, Brandeis University; Professor of German and Women's, Gender and Sexuality Studies, Brandeis University; Local Affiliate, Minda de Gunzburg Center for European Studies, Harvard University

1:30pm - 3:00pm
Daniel P. Carpenter – Allie S. Freed Professor of Government & Chair, Department of Government, Harvard University; Faculty Associate, Minda de Gunzburg Center for European Studies, Harvard University
Paul Pierson – John Gross Professor of Political Science, University of California, Berkeley
Sam Zacher – Ph.D. Student in Political Science, Yale University
Jacob Hacker – Stanley B. Resor Professor of Political Science, Yale University
Chair Peter A. Hall – Krupp Foundation Professor of European Studies, Harvard University; Resident Faculty & Seminar Co-chair, Minda de Gunzburg Center for European Studies, Harvard University
Wednesday, October 13, 2021

1:00pm - 2:30pm
Andreas Busch – University Professor of Comparative Politics and Political Economy, University of Göttingen
Hans-Helmut Kotz – Visiting Professor of Economics & Resident Faculty, Minda de Gunzburg Center for European Studies, Harvard University; Member of the Executive Board, German Bundesbank (2002-2012)
Constanze Stelzenmüller – Senior Fellow - Foreign Policy, Center on the United States and Europe, and Fritz Stern Chair on Germany and trans-Atlantic Relations, The Brookings Institution
Chair Laura Levine Frader – Professor Emeritus, Northeastern University; Seminar Co-chair & Local Affiliate, Minda de Gunzburg Center for European Studies, Harvard University
Thursday, October 14, 2021

12:00pm - 1:00pm
Rachel Smith – Ph.D. Student, Department of History, UCLA
Chair Tsiona Lida – Ph.D. Student in History, Harvard University; Graduate Student Affiliate & Seminar Coordinator, Minda de Gunzburg Center for European Studies, Harvard University

12:00pm - 1:15pm
Théophile Deslauriers – Ph.D. Student, Department of Politics, Princeton University; Visiting Student, Department of Government, Harvard University
Chair Hansong Li – Ph.D. Candidate in Government, Harvard University; Graduate Student Affiliate, Minda de Gunzburg Center for European Studies, Harvard University
Tuesday, October 19, 2021

6:00pm - 7:00pm
and
Chair Abigail Modaff – College Fellow in Social Studies, Harvard University; Thesis Workshop Organizer, Minda de Gunzburg Center for European Studies, Harvard UniversityMichael Tworek – Associate, History Department, Harvard University; Thesis Workshop Organizer, Minda de Gunzburg Center for European Studies, Harvard University
Thursday, October 21, 2021

12:00pm - 1:15pm
Sama Mammadova – Ph.D. Student in History, Harvard University
Chair Hansong Li – Ph.D. Candidate in Government, Harvard University; Graduate Student Affiliate, Minda de Gunzburg Center for European Studies, Harvard University
Tuesday, October 26, 2021

12:00pm - 1:00pm
Wednesday, October 27, 2021
12:00pm - 1:45pm
Mike Savage – Martin White Professor of Sociology, London School of Economics
Miguel Centeno – Musgrave Professor of Sociology & Vice Dean, School of Public and International Affairs, Princeton University
Leslie McCall – Associate Director, Stone Center on Socio-Economic Inequality & Presidential Professor of Sociology and Political Science, The Graduate Center, City University of New York (CUNY)
Branko Milanovic – Visiting Presidential Professor, The Graduate Center, City University of New York (CUNY)
and
Chair Michèle Lamont – Robert I. Goldman Professor of European Studies and Professor of Sociology and of African-American Studies, Harvard University; Faculty Associate & Seminar Co-chair, Minda de Gunzburg Center for European Studies, Harvard UniversityJonathan Mijs – Assistant Professor of Sociology, Boston University; Veni Fellow, Erasmus University Rotterdam; Seminar Co-chair, Minda de Gunzburg Center for European Studies, Harvard University

1:30pm - 3:00pm
Michael Koß – Professor for the Political System of Germany and the EU, Leuphana University Lüneburg
Thomas Zittel – Professor for Comparative Politics, Goethe University; External Fellow, Mannheim Centre for European Social Research (MZES), University of Mannheim; Max Weber Chair in German and European Studies, NYU
Chair Daniel Ziblatt – Eaton Professor of the Science of Government, Harvard University; Resident Faculty & Seminar Co-chair, Minda de Gunzburg Center for European Studies, Harvard University; Unit Director, Transformations of Democracy, WZB Berlin Social Science Center